What exactly is vanilla sex?
In this podcast episode, Roylin explores the "vanilla" side of sexuality. Vanilla can come in so many variations, and not all vanilla relationships are created equal. Urbandictionary.com defines Vanilla Sex as Sex that involves no twists or kinkiness, and no S&M. Basically plain regular sex. Typically sweet and happy and very lovey-dovey.
Like most of what Roylin teaches at Trystology, each person chooses for himself or herself what is right for them. It's interesting that not even Roylin's 25-year-old son agrees with the concept that Roylin is "heterosexual, monogamous and vanilla" as she claims. He feels she is breaking the code of vanilla by introducing sex toys into the relationship.
Roylin challenges him to consider that adding a toy to insure a woman achieves an orgasm isn't beyond the boundaries of vanilla sex! Why does vanilla sex have to be devoid of pleasures or orgasm? So, Roylin took to Facebook to survey whether vanilla could include a toy or not. There were many no's, however the consensus was yes, it's okay, as our society has evolved. In creating the survey, Roylin was able to show how diverse perspectives are able to come together with a new definition of vanilla. One participant came up with the following modernized definition for consideration.
Vanilla = lack of any kinks or fetishes. Varied positions and toys are fine because they are mainstream at this point. What used to be a kink in society may not be anymore as the society opens up to the idea.
What's the deal with all the different types of lubes?
In the Toy Talk portion of the show, Roylin discusses lubricants, from Überlube, a silicone and vitamin E lube, to a water and silicone hybrid called Pink Unity. And Good Clean Love, a chemical free, water based lube.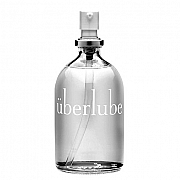 Roylin discusses how lubes can be used to assist women with aging issues, like thinning tissue, or dryness and painful intercourse. Pjur Med Repair is a plant based water based lube that creates a water protection on the tissue to assist with lovemaking and avoiding painful intercourse. When used with Überlube on the male, or toy, you get a combination of protection and glide!
Lastly she discusses the edible lubricants from Sliquid, which Roylin likes to call dessert!! They are delicious flavors, and no matter what you like, whether Strawberry Pomegranate or Pina Colada, you will find a flavor you enjoy!
We hope you enjoy Episode 6 of Trystology Talk!